How Your Smoking Could Give Others Cavities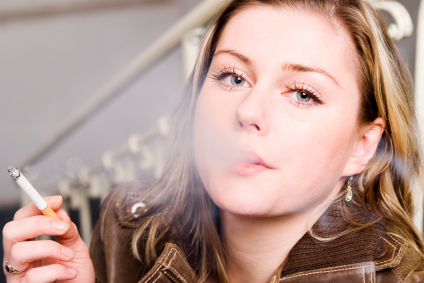 If you choose to smoke, you take on the risks to your own health from your decision. You may know the risks include cancer and other health issues. You may know that smoking could lead to oral health issues, including discoloring of the teeth and cavities.

You may accept these risks, but others around you may not want to face those same risks. Smokers should ask themselves if they are putting people around them when they smoke at the risk for things such as cavities.


How Smoking Causes Cavities
Before talking about the impact of second-hand smoke and cavities, it is good to know how smoking can lead to cavities in the smoker. The smoke you inhale is damaging to the enamel that protects the teeth. It can speed up the process of enamel erosion and can lead to issues with tooth decay. That will also lead to issues with cavities.

Smoking also affects the gums. It can lead to problems with gum disease and with loose teeth. That can cause large cavities to form around the gum line. It can also lead to more tooth decay that will create more cavities.


Who is at Risk from Second-Hand Smoke?
While second-hand smoke can affect anyone, the people most at risk for cavities from second-hand smoke are children. Children between the age of 6 to 11 are losing their baby teeth and seeing the growth of the adult teeth. Exposure to smoke at this point in their life will put those teeth at a higher risk for cavities. Teens are also at a higher risk when surrounded by second-hand smoke for the same reasons. It is the time when the adult teeth are forming and are most at risk.

Because this is also the age when people report the most cavities, it is easy to blame it on the sugary foods the kids eat or poor oral hygiene habits. Ignoring the impact of second-hand smoke is easy to do, but it is not a good idea. It is much better to avoid smoking around anyone else if you don't want to put them at risk.

For more information about this or any other oral health issue, contact our office to schedule an appointment.