Top secrets to lifelong teeth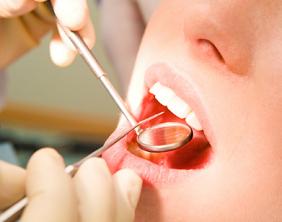 We want to have our teeth for the longest time possible Get strong teeth by taking foods rich in calcium, phosphorous, and vitamins as well as vital minerals.

Having teeth allows you to maintain your facial shape and appearance as well as a healthy smile. Our dentist will help you identify things that you have to do and don't have to do so that you achieve lifelong teeth.

Brushing and flossing is vital and can give you lifelong teeth by eliminating the bacteria that is between your teeth and use fluoride toothpaste gives your teeth strength.


Take gingivitis seriously

To have lifelong teeth have regular dental checkups so that the dentist can examine your oral health. Having regular check-ups will allow the dentist to identify any problem that might be present in your teeth. Gingivitis is a less severe form of gum disease, the food particles build up and form plaque and tartar that in turn causes tooth decay. When your teeth begin decaying they cause a health issue and your teeth have problems. Ensure that you brush and floss your teeth daily to avoid gingivitis, avoid smoking, and eat sugary foods.


Avoid acidic foods

Our teeth have an enamel that acts as a protective layer, protecting teeth from chemical, thermal, and physical forces that can injure dental pulp. Dental enamel is hard and serves as a lower resistance layer of the dental crown. When teeth are exposed to acidic foods they cause abrasion to the enamel and corrosive acids eat away the part of enamel exposing the pulp. To safeguard your teeth in long term protect the dental enamel by avoiding acidic foods. Visit us and the dentist will offer a list of foods that are not acidic and those that will strengthen your teeth.