Keeping Teen Smiles Healthy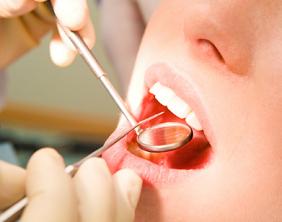 Parents of adolescents may have concerns about the wellbeing of their children. As young people get towards complete independence, they tend to make some questionable choices about their health. Oral health is as crucial for adults as it is for children. If you don't build a strong oral hygiene practice for your child, they could end up with severe dental issues in the future.


Adolescent Oral Health Risks

Perhaps you know young people who skip meals and others who eat ramen noodles for dinner and lunch. Some young people are occupied with things on social media. They spend more time on YouTube, Instagram, TikTok, and other channels, making them not get adequate sleep. Sleep deprivation may contribute to oral problems such as bleeding gums, gum infection, loose teeth, and teeth grinding. If not checked, it can even lead to decay and eventual loss of a tooth.

Teens who wear braces can have challenges brushing their teeth, meaning they risk developing decay and gum infection. Eating disorders like bulimia can easily erode the enamel of kids' teeth and impair a smile. Those dental issues presenting in the adolescent years are likely to influence teeth for life.


Sports Injuries

Engaging in sports can benefit many youths, however, there are risks for injuries to the mouth and teeth. Ensure that a teen wears customized mouthguards when taking part in any sports activities where injury to the mouth may occur.


Wisdom Teeth

A child develops wisdom teeth in the period between late adolescence and their mid-twenties. Often, wisdom teeth present many dilemmas, including bite misalignment, damage to other nearby teeth, tooth decay, as well as gum disease. It is important you monitor wisdom teeth and let a dentist know if there are issues of concern. Bringing your child for a dental appointment at our dental office ensures proper checkups and examination of the mouth, including wisdom teeth. Book an appointment today.