Benefits of Having Strong Teeth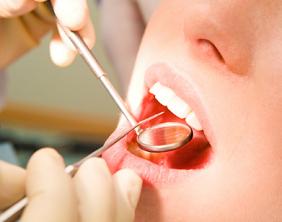 Strong teeth result in a beautiful smile and the ability to speak and eat all kinds of foods without any complications. Besides, it can improve your facial appearance and give you the confidence to appear in public. The best way to have teeth strong is by giving your oral health the best care. Continue reading and learn more benefits of having strong teeth.


Good Breath

Bad breath can impact your ability to create relationships in social settings. However, you can rectify this by creating a good oral routine. This may include brushing at least twice a day and flossing once daily. With this, you will reduce the bacteria that cause bad breath. Another way to have fresh breath is by scheduling appointments with a dentist. The professional will clean your teeth to remove plaque and tartar, thus, disturbing the bacteria causing bad breath.


Saves Money

Preventing oral issues costs less than treating a major dental problem. In this case, having regular care to keep your teeth strong can save you money in the long run. In addition to saving money, you will avoid health issues such as heart disease.

Strong teeth result in healthy gums. If you have gum disease, you are at high risk of having cardiovascular issues and stroke. The harmful bacteria can enter the bloodstream and clog your arteries. This may result in a heart attack. Treating this health issue can cost you more money than preventing gum disease.


Improved Tooth Longevity

Unhealthy teeth are more susceptible to wear and tear as they break down food. For instance, crowded teeth can cause friction between each other. As they rub against each other, the enamel will likely wear down, leading to tooth damage.

Enamel loss can also put your teeth at high risk of tooth decay. A good way to ensure strong teeth is by scheduling a dental checkup. Our dentists will examine your teeth and suggest ways to improve your oral health.